The growth of online shopping is increasing day by day, most people are busy in their lives and by 2030 most people prefer online shopping over offline. So, every offline business needs to get online. Here Hostpapa the king of the show comes into place.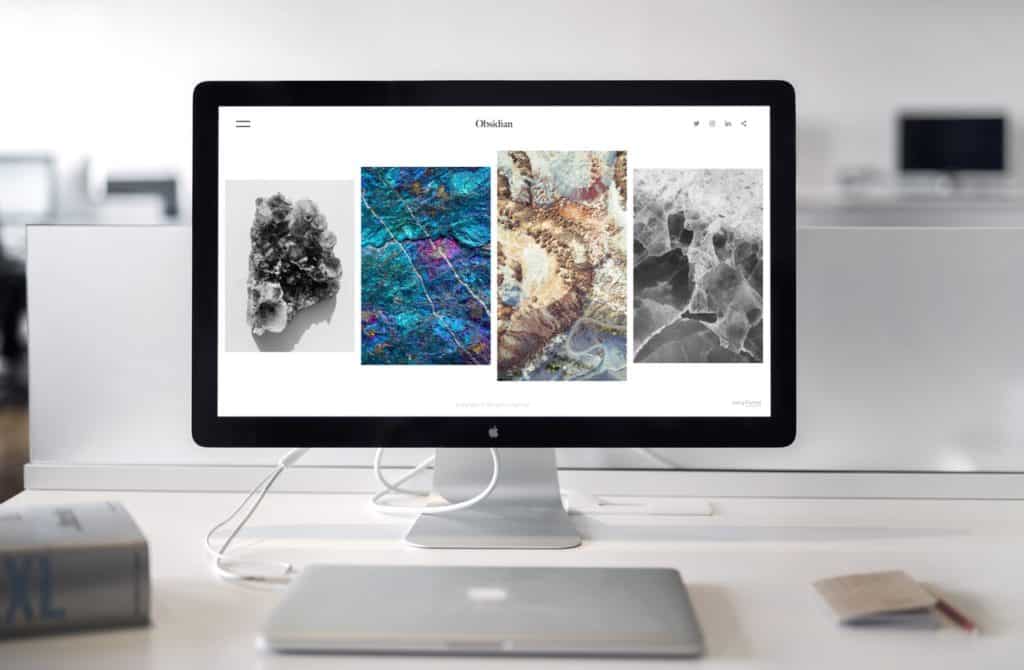 Every business person doesn't have time and most people with zero knowledge in getting their business online like website creation and e-commerce options.
Hostpapa offers a full-service web hosting service for every business. They are very kind in their prices, low prices but the best service.
You don't worry about domain registration and hosting, everything from scratch, domain to complete setup of your online presence like online store setup, WordPress, etc more.
Domain and Hosting
HostPapa had a vided range of plans with affordable prices in hosting. Plans are starting from Rs:99/- to Rs:699/- per month. You can choose according to your need.
You can gain trust in your customers about your brand with a .com domain and a wonderful website.
Powerful Servers
Here I like HostPapa the most because every business owner doesn't want their customer to go back with empty hands. Your website needs to be online every time and don't waste their time in loading the site.99.9% uptime guaranteed.
Hostpapa offers unlimited websites with unlimited storage in SSD and unlimited bandwidth that can handle millions of traffic. You also get a free .com domain with every plan.
FREE Website Transfer
So you are in other hosting provider.right? Hostpapa transfers your complete website or stores everything to HostPapa for completely FREE.
FREE Cloudflare CDN
You get free Cloudflare CDN which is protected and loads your website very fast and smoothly.
24/7 Support
Usually, you don't need support here because everything is fine all the time but in case if you have any type of problem, they will help you 24/7 all the time online.
FREE SSL Certificate
Lets Encrypt is free with all plans and a premium wildcard SSL is free with Pro Plan. You need this if you are planning online transactions in the store.
Do-It-For-Me
You don't want to handle all the tensions in business and building your online empire in most cases. Hostpapa offers this service, they build your website with every step mentioned above with full security. They optimize for mobile devices and search engines.No tensions in copywriting, images selection, layout, so you can concentrate on running your business!
You can also cancel it anytime. No risk involved.
Starting Rs:5999/- per month with no setup fee and extra charges. They handle all the care about your online business. You have 30day money-back guarantee if you don't like the service. There is a team of expert people who work with you all the time.
Email & Tools
Not like general email like @gmail.com, you get a brand email with @yourcompanyname.com. For example, contact email looks like contact@yourdomainname.com.Here domain name is your website title or your business name.
Security with Protection Power
There are hackers, online who want to steal your customer's data or want to hack your website. Protection power is a service that offers Daily Malware Scan, Malware Removal Assistance, Manual Vulnerability Scan & many more.
Daily Back-Up
Our data and customer record need to backup daily but while in running a business this is impossible every day. But Hostpapa, your data will be backed up automatically every day.
WordPress Hosting
A server that optimized for WordPress is WordPress Hosting. These servers are specially designed to work according to WordPress only. So here the website works perfectly with optimized servers. Get enhanced speed and performance with our WordPress optimized servers. The plan starts from Rs:199/- per month.
VPS Hosting
Virtual Private Server, the name itself tells us that it is only for you. If you are a large business enterprise with more data and information, you need this. Here the servers work only for your website with advanced technology and CPU.
With a VPS, the resources on your server are yours alone, so another customer's usage will never harm your website or application performance. You can install any application and scripts over there.
VPS hosting plans start from Rs:2,699/- per month (Discount Running)
WHY HOSTPAPA?
HostPapa has been on the web hosting business since 2006 and has developed a solid reputation as a reliable hosting provider. We also have 24/7 support to help with any issues you may encounter along the way. Our experience, exemplary support, and proven reliable track record will all serve you well as a HostPapa customer
Why do I recommend it?
HostPapa is a Full-service web hosting company, which means from domain purchasing to full website creation to end everything can be managed under one roof. You don't need to go to other services.